This is our comparison between the Plantronics M165 VS M180.
Being a former audio engineer by trade, I simply love to compare and review different headset models and audio devices.
Note: both models are currently out of stock almost everywhere.

Here's one sweet alternative from the same manufacturer: Plantronics Voyager 5200
The first thing that caught our attention the most is the little to no difference in the design, build, and performance.
As we dig deep and try to figure out their difference, we found a few of them that you might not notice and may help you make a better decision.
So, let's compare their design, build quality, performance, price, and more without wasting further time.
First, take a look at the features of both Bluetooth headsets.
Plantronics M165 vs M180 – Design and Build Quality
In design and size, both are nearly the same. They are lightweight, comfortable, and stays in-ear really well. However, Plantronics 88120-41 M165 Marque 2 came with three different ear tips: small, medium, and large.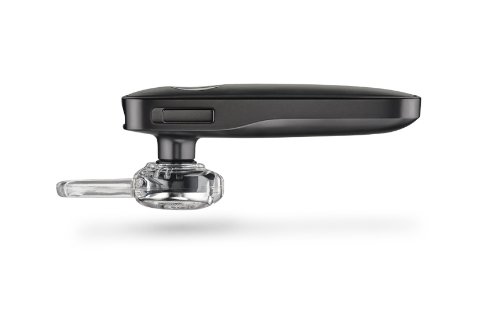 The build quality of both feels the same; both have a slim design. Even after wearing them, it's hard to tell that they are there. m165 and m180, both are made of plastic material. The only thing you might notice different is the design of buttons behind the headsets.
M165 vs M180 – Performance
The good thing about both models is they have a dual-mic design, which means one mic captures your voice, and other mic detects your surrounding voices and cancels them, so the person on the other side listens to a clear and crystal voice.
Both headsets have a voice recognization feature that allows you to accept and reject calls by saying accept or reject without touching the buttons or headsets.
However, m180 offers better sound clarity in calls and communication than m165, but there is no huge difference.
According to Plantronics m165, the battery last for up to 11 hours of talk time, but it stays short. The actual time we notice is around 8 hours. Also, the battery life of m180 is around 7 hours, and on paper, you will find 11 hour talk time as well.
However, both headsets have a deep sleep mode that automatically turns off after 90 minutes when your mobile is out from its range. It saves and improves battery life. Both are compatible with android and IOS devices as well.
Using the button placed on the backside of m165 and m180, you can activate the voice of Siri, Cortana, and Google Now.
The last feature is common in both headset m180 and m165, "FIND MY HEADSET". Using your mobile device and app you installed, you can set and play a tune that helps you find your headset.
You might be surprised and not found much difference because they have almost no difference.
The price of both headsets is also the same, which is around $50.
What are the Similarities Between Both Headsets?
Both 165 and 180's are ultra-lightweight.
Easy to use/pair.
Compatible with Android and iPhones.
Both headsets have up to 7hours of talk time.
Deep sleep power-saving mode
You can reject, and answers call through voice.
In both headsets, you can connect with google assistant and Siri.
M180 and m165 both have Noise cancellation and noise reduction feature
Deliver a loud and clear sound.
You can receive and rejects calls through buttons placed on the back of both headsets.
Both m165 and m180 are used dual microphone technology for the noise cancelling and providing clear sound quality.
Differences
The differences between Plantronics m165 marque 2 and m180 are that m180 came two different colours, grey & gold and m165 with the only black.
M165 came with three different ear tips, and m180 came with the only one set on the headset.
Conclusion
I hope after reading this guide and review of the Plantronics M165 Marque 2 vs m165, you get your answers. On a personal note, I prefer the Plantronics M165 because of it's longer battery life. Moreover, I quite like the icy-grey look it has and the excellent voice clarity it delivers on calls.
Sady, as stated above, both models appear to be out of stock (almost) worldwide, which suggests Plantronics may have stopped it's production.
Top Alternative to the M165 and M180
Currently On Sale
Poly Voyager Legend Wireless Headset (Plantronics)...
CLEAR AUDIO QUALITY: Take conversations on the go or on the road with confidence as your headset's...
CONNECTIVITY & MOBILITY: Connect your mobile device or tablet through Bluetooth and move freely with...
HANDS-FREE: Optimize every call as intelligent sensors pause music and direct calls to your phone or...
EASY-TO-REACH BUTTONS: Conveniently placed buttons let you easily access and control mute, volume,...
STREAMLINED DESIGN: Slip it on and forget it's there thanks to this headset's ergonomic design;...
Last update on 2023-02-17 / Affiliate links / Images from Amazon Product Advertising API