This is our review of the best headphones for ASMR in 2021. We tested over 15 headphones and came up with 6 of the very best to enhance your ASMR experience.
The best ASMR headphones are able to make you 'feel' the sound effects resonate deep within yourself.
Yet, it's not easy to get the maximum relaxing effects with regular headphones. I'm a former sound engineer, I can guarantee you that all headphones are not created equal.
In a hurry? Here are our top picks:
---
6 Best Headphones for ASMR (Reviewed)
One-line review: Best Noise Cancelling ASMR Headphones on the market.
The Sony WH-1000XM4 is up there among the best headphones for ASMR on the market. The WH-1000XM4 is an upgrade from the M3, and since its release, the M$ has powered its way to many categories.

They feature the most advanced neural ANC systems in the world, currently available to the mainstream market. These pairs are easily the best noise cancelling ASMR headphones if reducing unwanted outer sound is of high importance to you.
Audio-wise, the Sony WH-1000XM4 delivers pure and flat sound, with rich bass. Note that the impedance is around 47Ω, so your average smartphone can handle it. Sony themselves state that this masterpiece was designed from start to finish for ASMR.
Another awesome feature of this excellent headphone is it's battery life; Sony has possibly given the WH-1000XM4 one of the best batteries out there. You can use it non-stop for up to 30 hours on a single charge. Thanks to its fast-charging feature, this badass can offer slightly over 5 hours of playback in only 15 minutes charging time.
One slight drawback though; I found that the natural rich bass of the Sony WH-1000XM4 can overwhelm so ASMR sounds, especially low, crisp ones. However, you can easily fix this by adjusting the bass via the Sony Headphones Connect app (available on Android and iOS).
Overall, the Sony WH-1000XM4 is my absolute favorite for enjoying my ASMR sessions and a solid choice for anyone looking to take their 'tingle' to the next level.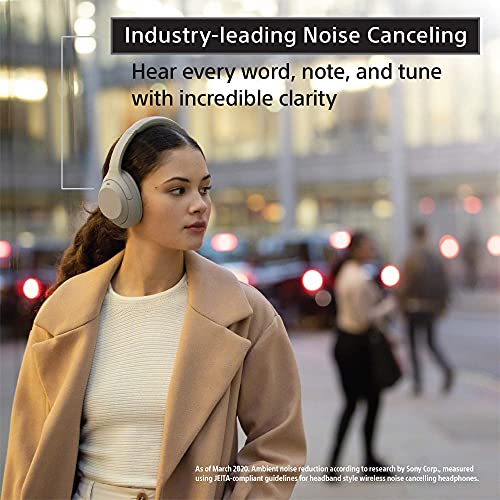 😐 Cons
Not the cheapest option
Rich bass may need to be tweaked via the app
🤩 Pros
Designed with ASMR in mind
Very good sound quality and clarity
Extremely comfortable earpads for long sessions
Has a 180-degree swivel earcups
Fast charging feature
Smartphone app available to customize your listening further
---
One-line review: If you love natural sounds, the Sennheiser HD 599 is the best open-back headphones for ASMR.
The Sennheiser HD 599 is quite easily my personal favorite headphone pair for ASMR on a reasonable budget. The HD 599 has a superior build quality and they sound crisp and clear with just the right amount of bass.
One distinctive feature of these popular headphones is their open-backed design. Open-back sound is "more natural†as they let you better convey the acoustics of the human ear.
In addition, the openness of the sound helps many ASMR enthusiasts, as it offers a wider range of sensations. These sounds are good for both triggers and for ASMR, and pleasant to listen to in general.
Since their sound quality is amazing and their design is lightweight, the HD 599 is especially good for extended ASMR listening sessions. They are also very comfortable, with a replaceable soft earpad and lightweight design.
However, it is important to note that they're not meant to be used in noisy environments, and their price range is not necessarily easy on the wallet. Moreover, these pairs offer no wireless connectivity.
Yet, the Sennheiser HD 599 is a fantastic pick with a wide frequency range that delivers natural sounds (even low-frequency sounds!) with extreme clarity.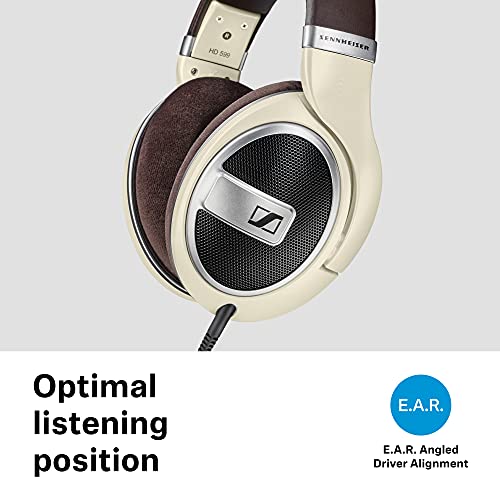 😐 Cons
Not for all budgets
Due to the open-back design, it is vulnerable to external noise
Not ideal for sleeping
Limited connectivity options: wired only
🤩 Pros
The open-back design creates a more natural listening environment
Extremely comfortable and lightweight (8.8 ounces)
The sound is expansive and clear
Two appealing color schemes
The cord is durable and replaceable
Comes with a warranty period of two years
---
One-line review: One of the most popular and comfortable high-end ASMR headphones.
The Bose QuietComfort II delivers crystal-clear audio and can easily be one of the most popular headphones on this list. At its simplest, This pair of headphones are everything you could ask for when tripping on ASMR.
Bose is a household name in the audio industry and has been consistently producing excellent wireless headphones. Listening to ASMR videos with these baddies is particularly feel particularly special, thanks to its very good noise cancellation features. With three distinct noise-canceling profiles, the QC35 II can easily handle different types of sound with ease.
This comfortable pair works wirelessly, with built-in Bluetooth. Simply pair with your Bluetooth or USB-enabled device and you're good to go for up to 10 feet away from the device. This is even more useful if you plan on listening to soothing music to fall asleep.
Their lightweight build and comfortable headband of the Bose QuietComfort II make them ideal for longer periods of time. Moreover, the earpads are made of supple leather, which allows you to wear this headset almost all day. Plus they easily catch the eye with their clean curvy design.
Priced slightly over $300 makes this one a tough buy on a rainy day. However, this pair of closed-back headphones make up for this with their extreme versatility. They can virtually be used for almost everything with their neutral sound signature. The Bose Quiet Comfort II is a great pick if you can afford a high-end pair of headphones for your ASMR sessions.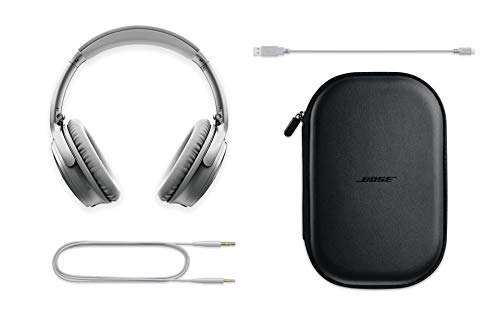 😐 Cons
Full-sized headphones, possibly too large to use while sleeping
Earpads materials are not the most durable
🤩 Pros
Awesome sound quality
Very good active noise cancellation
Wireless design allows more mobility
Exceptionally comfortable
---
One-line review: If you are looking for a discreet way for enjoying ASMR, the Apple AirPods are easily the best wireless ASMR earbuds.
The 'True Wireless' design of Apple AirPods is a definite bonus if you are looking for wireless ASMR earbuds instead of headphones. Lightweight, comfortable, and surprisingly good ASMR headphones make a great choice if you're looking for both portability and sound quality.
Put these earbuds on and you can almost forget about them, thanks to their comfortable design. Even better, you can listen to ASMR on the go, whenever and wherever. These could be the main reasons why the Apple Airpods are popular in various ASMR communities.
Also, the Apple Airpods have up to 5 hours non-stop battery time on a single charge. They come with a handy charging case that makes it easy to plug in for on the go charging. The super lightweight in ear design also makes them ideal for sleeping.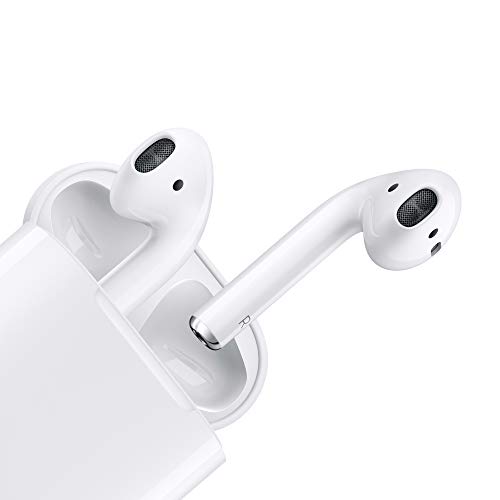 An unfortunate alternative is that they could fall out when you're asleep if you're one that twists, turns and climbs at night. And the in ear fit may not be optimal for everyone, since our ear canals are made different by default. The price can also be a concern for some; they babies are slightly above the 100 dollars mark.
But still, if you are an ASMR enthusiast and mobility is your thing, then the Apple Airpods is an excellent choice. The sound quality is amazing, the freedom they offer is very useful and even the built-in microphone offers clear vocals. Personally, these are quite possibly the best wireless ASMR earbuds currently on the market.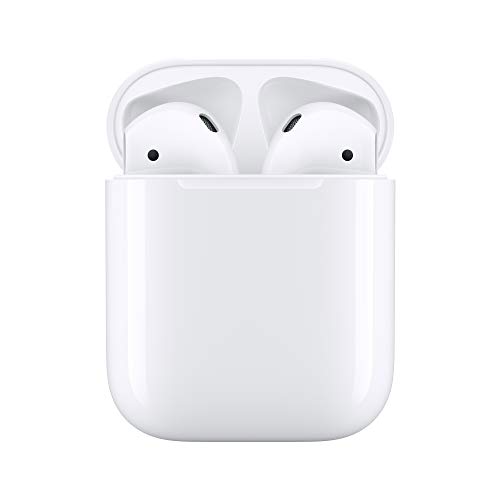 😐 Cons
Not ideal for everyone's ear canals
Battery life is less than that some competitors
🤩 Pros
Earbuds that are truly wireless
Comfortable and lightweight
Excellent for sleeping
Superb audio quality
Comes with a charging case
Iconic brand and design
Resistant to water
---
One-line review: If you are on a tight budget and want to get a pair of ASMR headphones, the Anker Life Q30 will provide you with the best bang for your buck.
The Soundcore by Anker Life Q30 is a brand new wireless Bluetooth speaker with a six-hour battery life and three-hour charging time. It also has ten-watts of pure, high quality sound and integrates with Alexa or Google Assistant.
It is a noise-canceling microphone with a USB-C connection that is designed to be used by people who want to do ASMR recordings.
Anker Life has also designed the Soundcore Q30 with over sensitive microphones and a low latency so that you can capture every sound with clarity and precision. It also comes with a high-quality speaker so that you can enjoy your recordings on the go.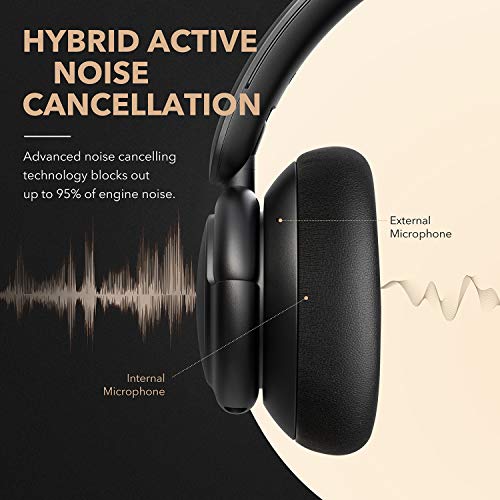 Soundcore by Anker Life Q30 is a wireless stereo speaker designed for outdoor use at the beach or poolside. It has Bluetooth and NFC support, can be used with any device with an output power of 20 watts at 4 Ohms, and has an IPX7 rating which makes it waterproof and dustproof.
Soundcore by Anker Life Q30 is a wireless device with a powerful speaker that can be used for multiple purposes. It has a 3000mAh power bank which allows users to charge their phone or tablet on the go, it also has 3 USB ports and Bluetooth connectivity.
😐 Cons
7 hours of battery life per charge
🤩 Pros
Awesome value for money
Can connect to 2 devices at the same time
Rapid connectivity
Comfortable and lightweight
---
One-line review: If you're on the lookout for wired earbuds that deliver awesome ASMR sound effects, the Shure SE215 will get the job done.
If you like wired earbuds, the Shure SE215 earphones may be just the headphones you need. This pair of headphones offers top-notch sound quality and a wide range of features that is particularly well-suited for ASMR videos.
One key feature of the SE215 is that the earbuds don't stick out much from the ears, and still they manage to reduce external sound to 37 decibels. This allows you to listen to all of your ASMR triggers in complete privacy, backed with very good audio quality.
When fully inserted, they're almost horizontal. This is useful if you're going to use them to drift into sleep. The SE215 cord extends over your ears instead of around them. You can feed the cord up towards the headboard and out of the way of your arms, allowing you to avoid entangling or damaging it during sleep.
However, note that wearing it perfectly over the ear may take some practice. I won't set 'wired' as a drawback, since wired models are still very popular among many ASMR hobbyists. This is also one of the pricier wired earbuds around. But they do make up for this with an awesome set of features and very good sound quality.
Regardless of whether you listen to ASMR to help you relax or focus, the Shure SE215 are great for ASMR in wired mode.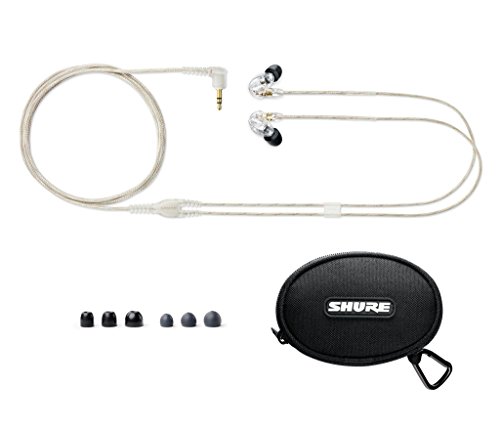 😐 Cons
Not for all budgets
Wired connectivity only
Some may find the bass too hard
🤩 Pros
Excellent sound quality and bass
Very efficient sound isolation
Good range of features
Tough cord
Different ear pieces sizes available to fit perfectly
Can be use over the ear
---
One-line review: If you're on the lookout for ASMR headphones that are wearable while you're sleeping, this is our recommended pick.
The AcousticSheep SleepPhones Classic, as the name suggests, is a pair of headband headphones specifically designed for sleeping. They are widely popular and recommended by many in the ASMR community. They are available in three different sizes (small, medium, and large) to ensure that you can get the proper fit for your head size.
Another nice feature of the SleepPhones is that they are available in two fabric types: "fleece" and "breezeâ€. The fleece fabric is warm and fuzzy, making it a great choice for use in the winter months, or if you're someone who feels chilly when sleeping. On the other hand, the breeze fabric is lighter and cooler.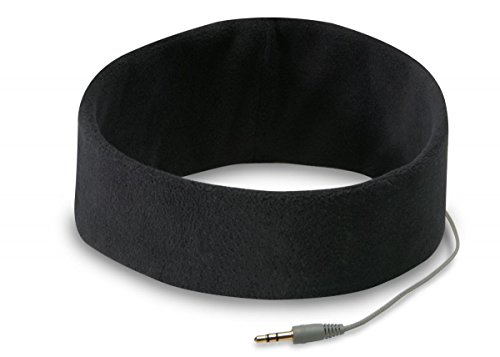 Note: Most people (at least within our inner circle of ASMR enthusiasts) tend to prefer the breeze fabric, as the fleece one can get too warm for comfort. but it's nice to be able to choose whichever option makes the most sense for you.
However, I find that the speakers are not as thin as I would like. This may be a concern for some of you who have a more sensible ear, which can lead to ear discomfort. This is primarily a problem for side-sleepers.
The overall experience of using the SleepPhones is actually very decent. Audio is clear, and it sounds great with a variety of ASMR triggers. The fabric is also very comfortable and you can almost forget there is a headband on if you're focused on your ASMR experience.
😐 Cons
Wired mode only
Some side-sleepers find the speakers uncomfortable
🤩 Pros
Specifically designed for bedtime use
Multiple color, size, and fabric options
Good sound quality
Very comfortable
Good noise cancellation
Can also be used as an eye mask
Headband can be washed
---
Frequently Asked Questions (FAQs)
Why do asmrtists wear headphones?
ASMRtists wear headphones to listen to what they say in real-time. This allows them to avoid and rectify any unwanted sound effects such as loud and high-pitched noises that may negatively affect your ASMR experience. Otherwise they would need to go over heavy video editing after their recording.
Picture this; you've recorded an entire video for over an hour without headphones. After your recording session, you check the video and notice some high pitched or too-loud sounds. Almost all of your audio segment will be unusable and you'll have to record it over again.
Key takeaway: If you are recording ASMR videos, monitoring the sound quality in real-time makes you more productive and makes post editing less intensive.
---
Is ASMR better with headphones?
ASMR is at its most effective when you are wearing quality headphones. The sound effects get into your ears and reach your binaural point (where it tingles) easier. However, if you are more drawn to visuals than audio, you may still feel the ASMR experience without headphones.
---
Can headphones make ASMR more relaxing?
Certainly, headphones enhance the ASMR listening experience tenfold, as they bring the sound directly to your ears and help you listen to every crackle, every snap, every rustle, and every pop with much more clarity than you would get by listening to ASMR through your phone or laptop speakers.
---
How loud should I listen to ASMR with my headphones?
While people generally opt for ASMR to relax and calm down, it can also have a triggering effect caused by certain sounds. Therefore, if you listen to ASMR at a high volume level, you are exposing yourself to the risk of getting triggered or disturbed.
Therefore, it is wise to start at a low volume and slowly bring it up as you start to feel more comfortable. Another thing you can do is to monitor the ASMR content that you are playing and notice beforehand if any loud or triggering sounds might agitate you or damage your hearing.
---
How to tune headphones for ASMR?
Sound engineers use equalizers to balance the volume of different frequencies. Equalizers were originally used in physical venues. For example, if a concert hall responds better to high-frequency instruments, such as a xylophone, the equalizer is turned down in the higher end (cutting) while turning up (boosting) the low-range frequencies.
Graphic equalizers are also available to casual listeners in hardware and software form. Most car stereos have dual-band equalizers for low and high frequencies. More advanced sound systems can have up to 12 bands, while musical equipment for the pros generally have up to 30 bands.
---
Here you go. We hope this extensive guide has helped you choose the best ASMR headphones for your needs.
Any suggestions? Let us know in the comments section below.
Last update on 2023-02-17 / Affiliate links / Images from Amazon Product Advertising API